DUTCH PROVINCES AWARD results
We want to thank everybody for their participation in our dutch province contest.
Here are the results. Prized winners:
1st place: 1AT014 Vincenzo
2nd place: 14FDX106 Jean-Paul
3rd place: 1AT802 Luciano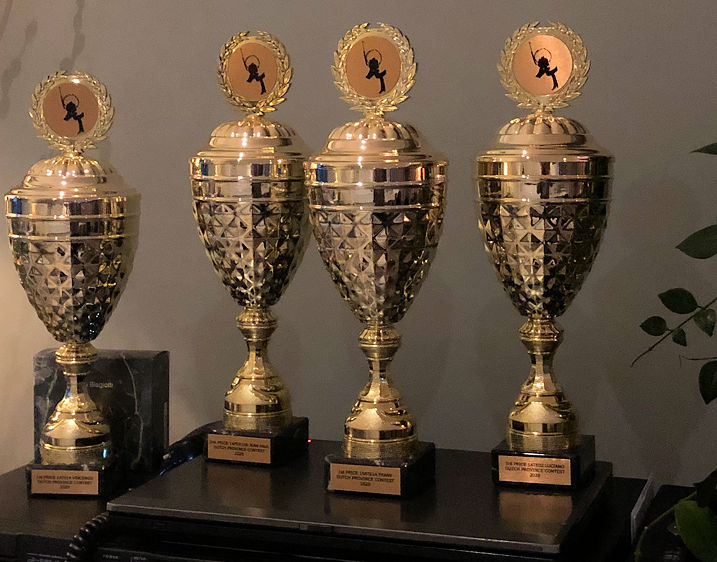 Other classified:
4 14AT056
5 30AT766
6 56AT116
7 1AT217
8 29AT038
9 14SD223
10 26AT127
11 14FDX287
12 29AT057
13 14SD019
14 14FDX110
15 14AT029
16 14SD205
17 165AT017
18 14RC124
19 169LR002
20 30RC051
Best Dutch operator: Frank 19AT614
DPA TEAM: 19AT515 - 19AT256 19AT066 - 19AT046
Thank you all for taking part hope you all enjoyed the activation.
12 Provinces and 1 Dutch overseas municipality
from 1/6 through 31/12/2020

From 01-06-20 Till 31-12-20 the Dutch Province Award will be on the air, 12 provinces and 1 Dutch overseas municipality (350AT/DM) Bonaire. There will be various operators on the air from some provinces with the call suffix A B C D E in total 22 stations.
19AT/GR

Groningen
19AT/FR/A
19AT/FR/B
Friesland
19AT/NH/A
19AT/NH/B
Noord Holland

19AT/FL

Flevoland

19AT/DR

Drenthe
19AT/OV/A
19AT/OV/B
19AT/OV/C
19AT/OV/D
19AT/OV/E
Overijssel
19AT/GL/A
19AT/GL/B
19AT/GL/C
19AT/GL/D
Gelderland

19AT/UT

Utrecht

19AT/ZH

Zuid Holland

19AT/NB

Noord Brabant

19AT/ZL

Zeeland

19AT/LB

Limburg

350AT/DM

Island of Bonaire
A special full colour double QSL will be available. No contribution necessary, just send an email with your log and return post information at the end of the activation.

For the first second and third station to work all 22 stations on the air there will be special prizes.

QSL manager: This email address is being protected from spambots. You need JavaScript enabled to view it.

Good luck DPA team 19AT046/066/256/515