England Counties Challenge 2021
🇬🇧 🇬🇧 🇬🇧
⚜ Please be aware the results are from 31 different operators creating 71 different logs in different formats with over 10,000 contacts.
I am sure somewhere along the line callsigns will have been misheard, callsigns will have been missed completely or errors may have been made in writing logs.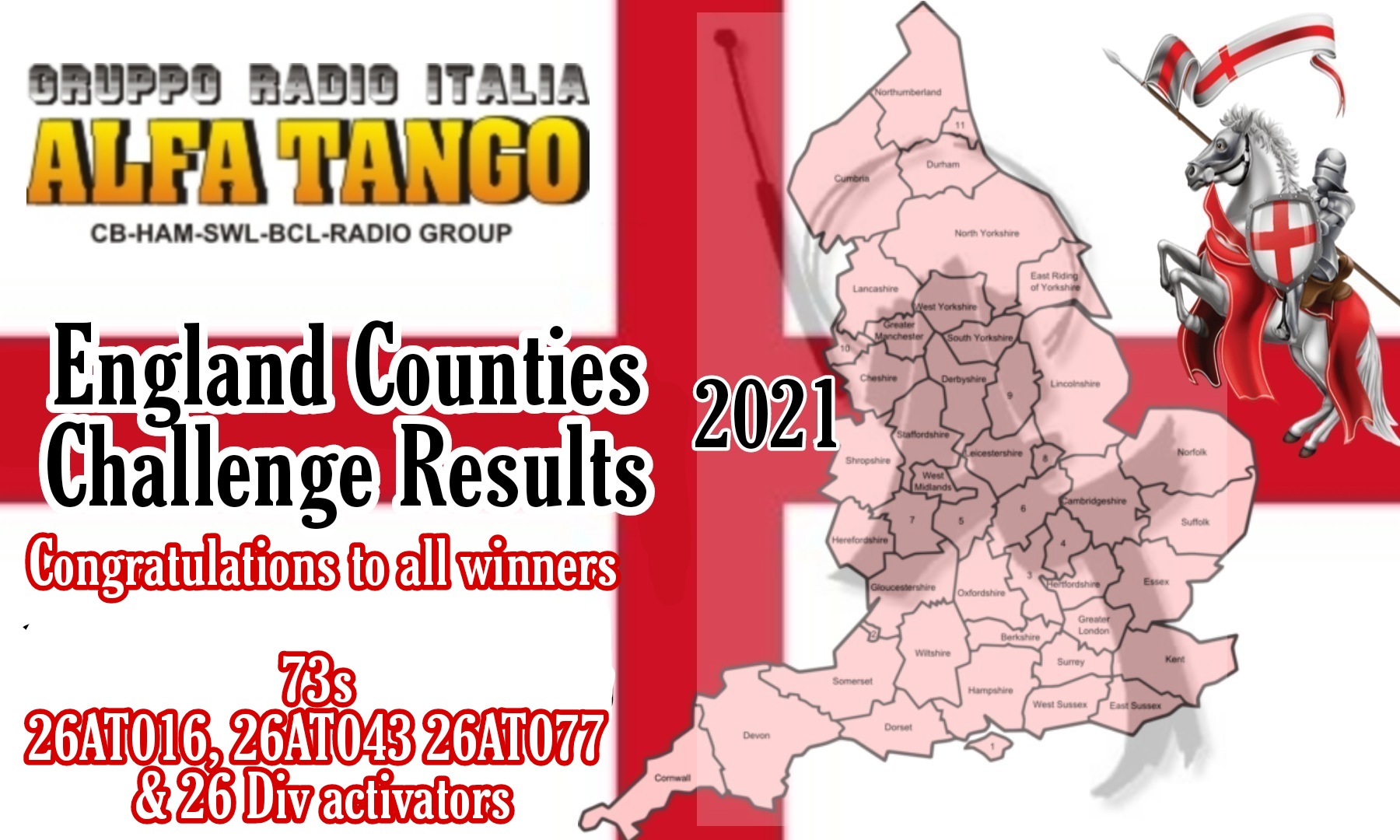 These are the results from our operators and will not be changed so please don't be annoyed if your log is different.
📮 QSL cards are available via Mike 26AT077
Please email him: This email address is being protected from spambots. You need JavaScript enabled to view it.
with your logs and voluntary contribution (same email for PayPal) or via 🐌 snail mail:
ATCC
PO Box 6
Ripon
North Yorkshire
HG4 3XB
England
👏 Congratulations to all from England A.T.C.C.
📕 Final Results (PDF)