International Marconi Day 2023
AT HEADQUARTERS WROTE:
After the success of the World Radio Day 2023, the International Marconi Day 2023 will soon start for 96 hours of radio-activity:
Long commemorations, fully "on air", from Saturday 22 April (IMD official date) to Tuesday 25 April (Guglielmo Marconi's birthday), dedicated to the father of radio.
On the AT portal you will find all the info.
The 2022 certificates (IMD2022) are available for download:
This time our IMD S.E.S. will try to focus on all the propagation openings and also hoping for a good number of short-range QSO between Italy-Italy, EU-EU and so on.
Hunters please: just turn on your radio and do a QSO with all the special "xxxAT/IMD" stations + the 1AT000 which will operate from Bologna! (without sending your log)
The SES activators will try to give priority (e-sporadic and scatter permitting) to the stations of the same division and same continent. Be ready!
Enjoy IMD. Have Fun.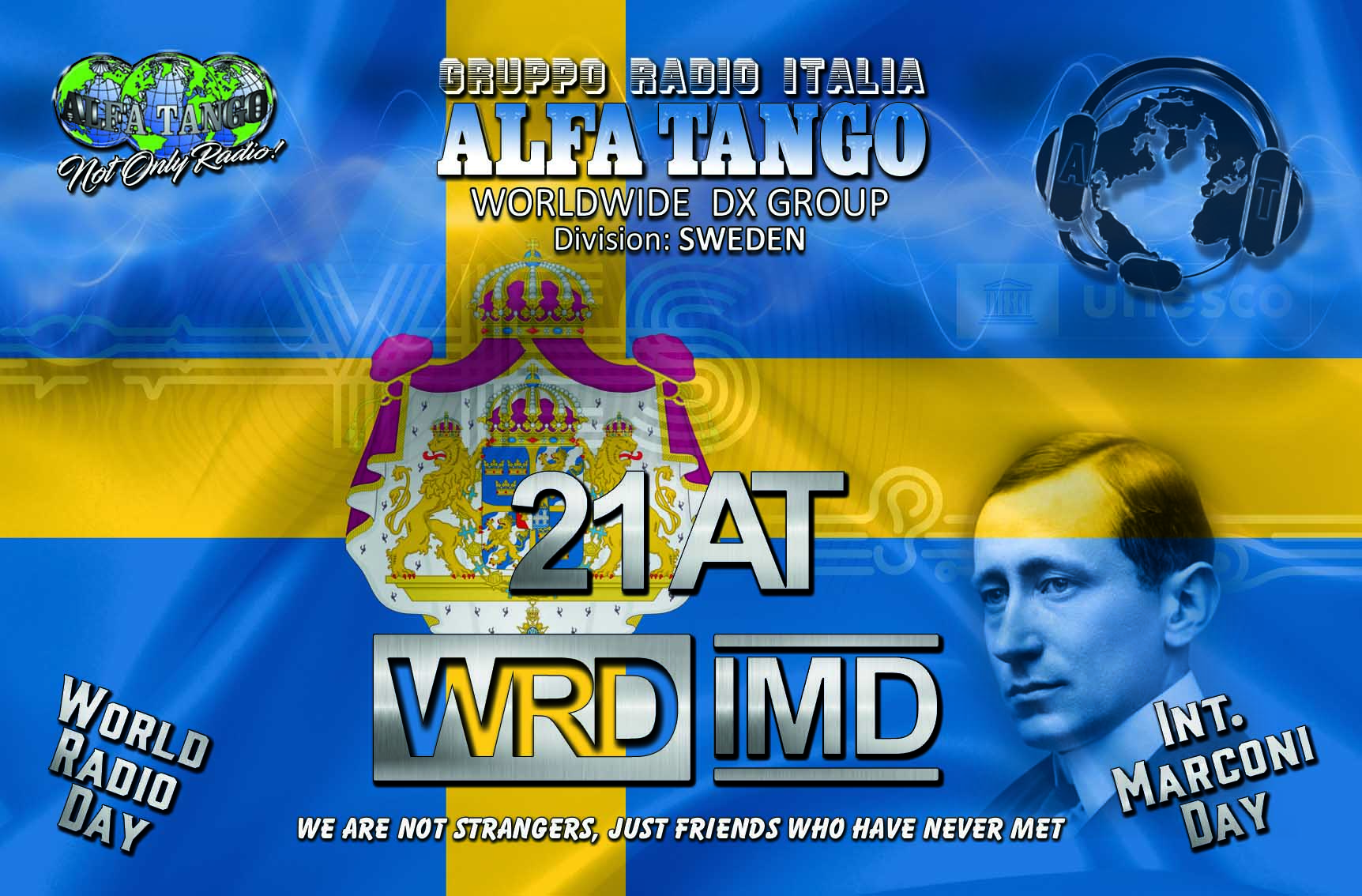 Cari amici,

dopo il successo del World Radio Day 2023, tra poco, per ben 96 ore di attività, partirà l'International Marconi Day 2023:
Lunghe commemorazioni, interamente "on air", da sabato 22 Aprile (data ufficiale IMD) a martedì 25 Aprile (compleanno di Guglielmo Marconi), dedicate al padre della radio.
Sul portale AT trovate tutte le info.
I diplomi di partecipazione dell'edizione (IMD 2022) sono disponibili:
Le nostre S.E.S. cercheranno di sfruttare tutte le aperture propagative sperando anche in un buon numero di QSO a corto raggio tra Italia-Italia, EU-EU eccetera.
Per voi cacciatori sarà semplicissimo: basterà accendere la radio e collegare tutte le stazioni speciali xxxAT/IMD + la 1AT000 che opererà da Bologna! (senza inviare il log)
Non mancate. Gli attivatori cercheranno di dare priorità (e-sporadic e scatter di vario tipo permettendo) alle stazioni della stessa divisione e dello stesso continente.
Buon IMD. Divertitevi!

AT HEADQUARTERS